Girls preteen fitness champ MUSCLES IN on the women
With a muscular body far....and I mean FAR!!!! beyond her years 12-year old Victoria Larvie managed to silence the audiences with her pulse pounding routines of strength and fitness. Performing 175 pushups with apparent ease, it seems she could pound the rest of us into the ground. She also completed well over 30 pullups.
Here you see her adorably pouty, babyface in shocking contrast to her incredible muscle development on a perfectly tanned body. I love her cute schoolgirl hair. And Just look at those pecs on her!!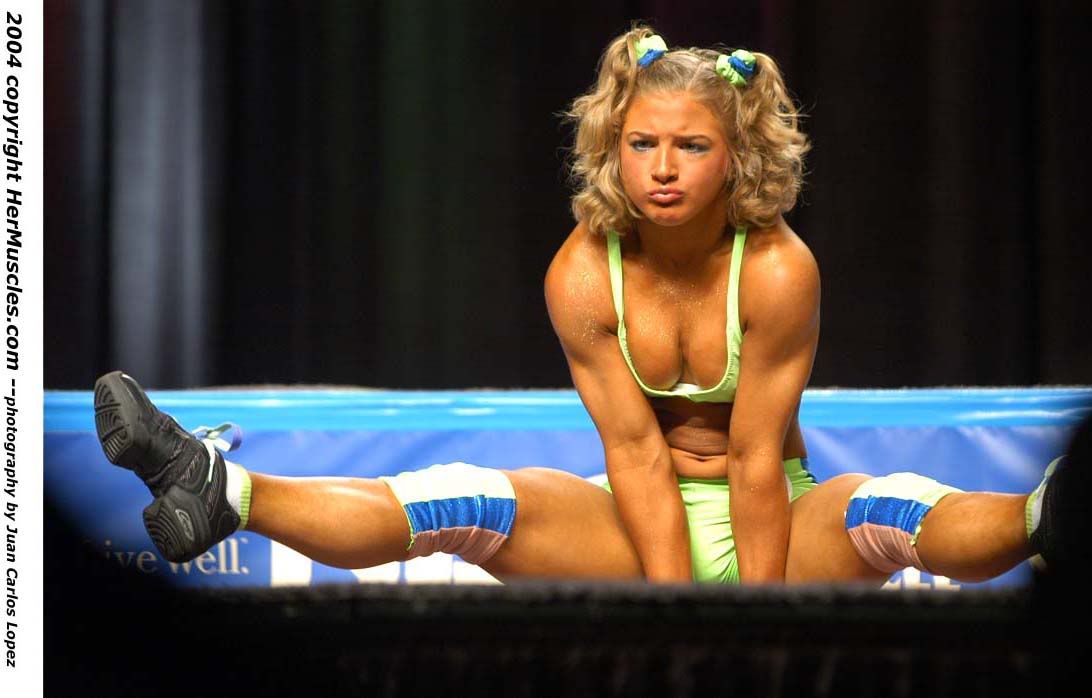 Another photo of her adorably pouty face showing such determination. I love this picture! She looks so adorable in the blonde pigtails as she performs this complex move. Her arms and pecs bulging out so much, one cannot help but be captivated by this picture.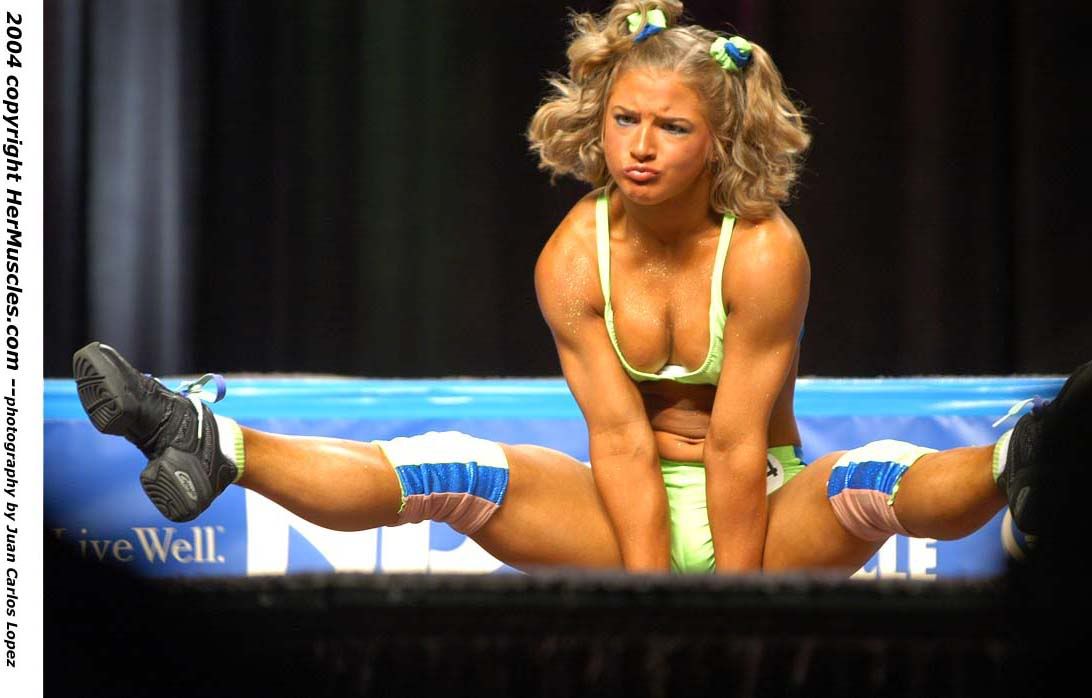 As her adorable pigtails flop about she holds the move as she shifts her position. She is so cute and pouty in this pic (look at those pouty lips!), I just want to hug and kiss her. But this massively muscled babydoll EASILY can grind and pound my body to a pulp! Just look at that massive bullneck! Just take in the size of those tanned, beefy arms that could wrap around and snap me like a twig. And a set of pecs on an adorable kid like that???? The only word I can come up with is "JAWDROPPING".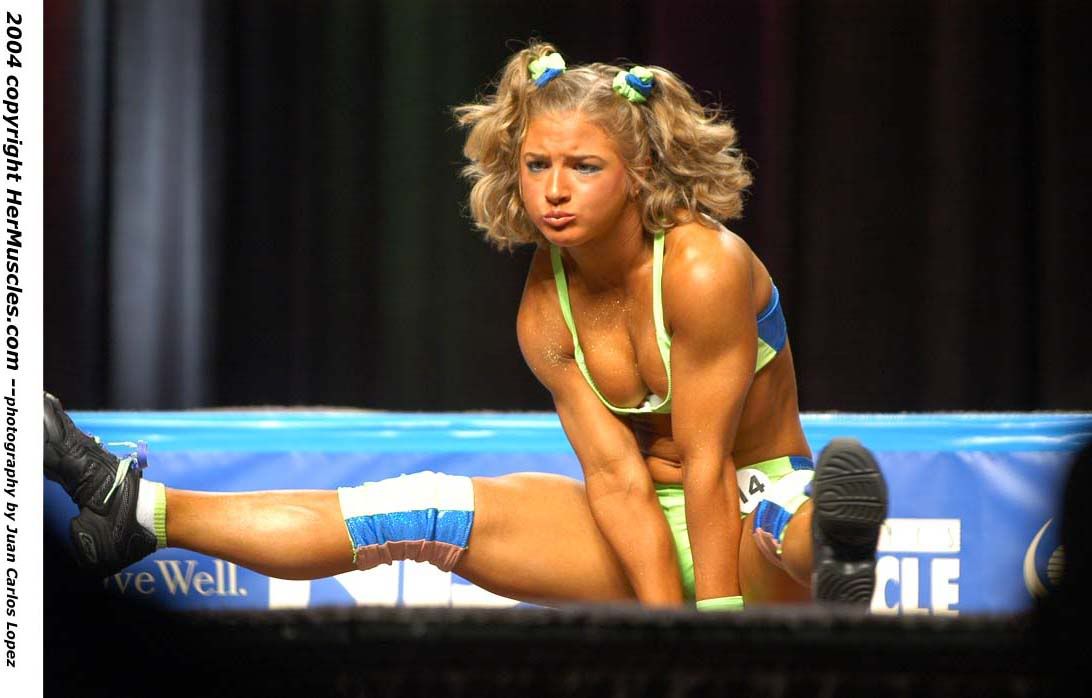 Blessed with the looks, tanned body and muscular development of a woman in her mid 20's "Not so" little Victoria Larvie continue's to WOW, intimidate, and excite us all with her beautiful talents.
More to come.